Please read!
Congratulations on your decision to pursue an international co-op! The process involves two steps and both must be completed by the application deadline indicated below (App Deadline) but not necessarily in this order. You must apply to the position and a mandatory meeting with an international team member is required. This meeting can be scheduled by calling 215-895-2185.
For any questions, please contact the international team at: Internationalcoop@drexel.edu
Singapore, Singapore
(Outgoing Program)
Program Terms:
Fall,
Fall/Winter,
Spring,
Spring/Summer,
Summer,
Winter

Restrictions:
Drexel undergraduate students enrolled in a co-op program
Dates / Deadlines:

---
Academic Year below always refers to the start of each academic year. Fall is the first term in an academic year and it always starts in September of every year. Please refer to the start and end date listed below for appropriate application term. If you do not see the date range applicable to you, please contact the International Co-op Team. Click here for more co-op terms details.
| Term | Academic Year | App Deadline | Decision Date | Start Date | End Date |
| --- | --- | --- | --- | --- | --- |
| Summer | 2017 | 02/09/2018 | 02/09/2018 | TBA | TBA |
Min. GPA Requirement:
2.5
Number of Positions:
10
Eligible Major(s):
Accounting, Animation & Visual Effects, Biological Sciences, Biomedical Engineering, Business Administration, Business and Engineering, Civil Engineering, Communication, Computer Engineering, Computer Science, Design & Merchandising, Economics, Engineering Technology, Entrepreneurship, Environmental Engineering, Finance, Game Art & Production, General Business, Graphic Design, Hospitality Management, Information Systems, Information Technology, International Area Studies, International Business, Management Information Systems, Marketing, Materials Sci and Engineering, Mechanical Engineering, Operations and Supply Chain Management, Photography, Physics, Political Science, Product Design, Sociology, Software Engineering
Academic Internship Council (AIC) Singapore
The AIC is driven by a single mission: to provide academic institutions with internship/co-op programs that help their students achieve personal and professional growth and competitive advantage in the global workforce.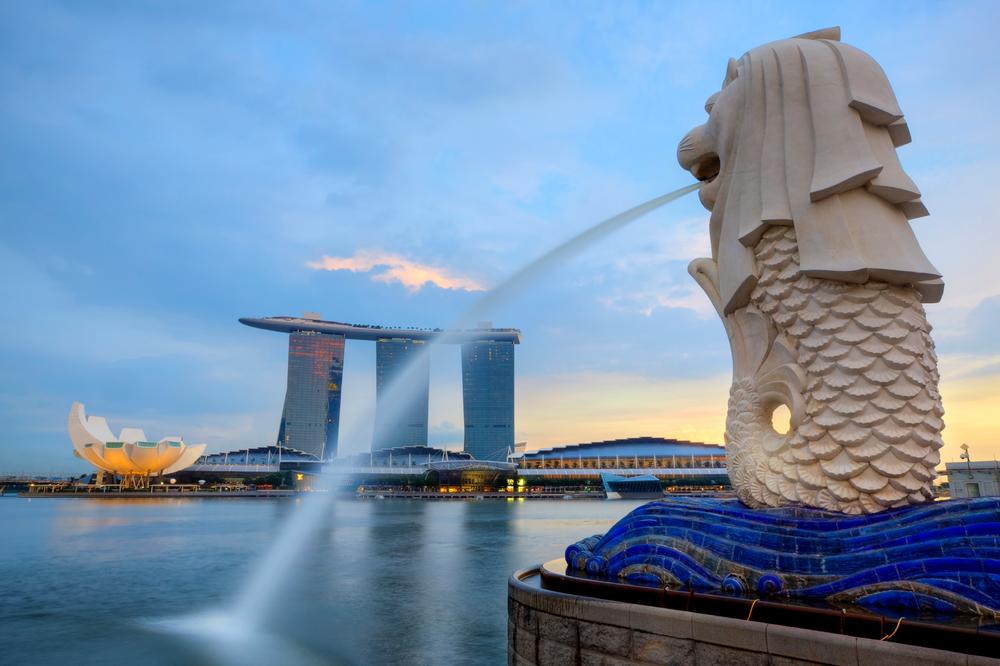 Job Title/Job Description: Academic Internship Council (AIC), an agency we partner with to provide co-op placements for our students, offers year-round co-ops in Singapore.The specific position will be identified after an interview with AIC (via Skype or Phone) whereby students will discuss their interests and skills and the types of positions they would like to consider. If, after the interview screening, the International Team extends an acceptance, job placement is guaranteed. However, students will not know the name of the company, the job title or exact responsibilities until just prior to starting work. The agency will arrange interviews once a student is committed to the program, and it takes three to four months for them to secure the student's position.
Required Job Skills: Dependent on placement
Number of Positions: Numerous
GPA Requirement: 2.5 GPA
Language Requirements: N/A
Financial Award: Eligible students will be considered for a financial award from Steinbright Career Development Center. U.S. Citizens are eligible for $10,000 in funding (six month co-op) from the Freeman Foundation and Steinbright.
Housing: Students can find housing on their own or can elect to buy optional student housing for duration of program convenient to public transportation and including kitchen facilities (when available), access to laundry, and Internet connectivity. Note: Students must opt into AIC Housing prior to program start.
Visa Requirement: Required but dependent on citizenship - assistance provided via AIC
List of Services Provided by AIC:
Co-op Placement – personalized process including individual pre-placement meetings, industry specific resume review, interview coaching, customized employer outreach, as well as informational interviews, coaching and troubleshooting throughout the placement proceedings.
Professional Development Support – skills-based workshops and professional networking activities.
Orientation, as well as on-site group orientation to the city, housing, and internship culture. On-site AIC teams provide 24-hour support in case of emergencies.
Visa Services – guidance on paperwork for the WHP (or comparable) work permit. Note: Students are responsible for WHP visa fees (around 140 SGD (~$115 USD).
Cross-Cultural Activities – program components such as discussion groups and small group collaborative activities as well as range of events including theater performance or sporting event, to integrate students into the city, local workforce, and their international internship/co-op cohort.
---
Resources:
www.academicinternshipcouncil.org/