Please read!
Congratulations on your decision to pursue an international co-op! The process involves two steps and both must be completed by the application deadline indicated below (App Deadline) but not necessarily in this order. You must apply to the position and a mandatory meeting with an international team member is required. This meeting can be scheduled by calling 215-895-2185.
For any questions, please contact the international team at: Internationalcoop@drexel.edu
World Vision/ Drexel University Global Development Scholars Program
Accra, Ghana;
Addis Ababa, Ethiopia;
Dakar, Senegal;
Harare, Zimbabwe;
Kigali, Rwanda;
Lusaka, Zambia;
Mzuzu, Malawi
(Outgoing Program)
Program Terms:
Fall,
Fall/Winter,
Spring,
Spring/Summer,
Summer,
Winter

Restrictions:
Drexel undergraduate students enrolled in a co-op program
Dates / Deadlines:

---
Academic Year below always refers to the start of each academic year. Fall is the first term in an academic year and it always starts in September of every year. Please refer to the start and end date listed below for appropriate application term. If you do not see the date range applicable to you, please contact the International Co-op Team. Click here for more co-op terms details.
Term

Academic Year

App Deadline

Decision Date

Start Date

End Date

Summer

2017

02/09/2018 **

Rolling Admission

TBA

TBA


** Applicants will be notified of acceptance into this program and will be required to complete additional materials to register the co-op placement.
Min. GPA Requirement:
2.5
Number of Positions:
10
Eligible Major(s):
Accounting, Anthropology, Biological Sciences, Biomedical Engineering, Business Administration, Business and Engineering, Communication, Criminal Justice, Economics, Elementary Education, Engineering Technology, English, Entrepreneurship, Environmental Engineering, Environmental Science, Environmental Studies, Finance, General Business, Health Sciences, Health Sciences Administration, History, Information Systems, Information Technology, International Area Studies, International Business, Legal Studies, Management Information Systems, Marketing, Materials Sci and Engineering, Mechanical Engineering, Nutrition and Foods, Operations and Supply Chain Management, Philosophy, Physics, Political Science, Psychology, Secondary Education, Sociology
World Vision/ Drexel University Global Development Scholars Program
Program Description:
Note: Jobs are in Malawi, Ghana, Ethiopia, Mozambique, Rwanda, Senegal, Zambia, and Zimbabwe.World health issues impact everyone, both globally and locally. In both the developed and in developing communities, poor water, sanitation and hygiene (WASH) contribute significantly to the death of children under age five. In the world today, 2.6 billion people do not have access to sanitation, and an estimated 884 million people do not have access to safe water supplies. Through support of World Vision International, Drexel University shows its commitment to international development by this illustrious partnership. The Drexel University Dornsife Global Development Scholars co-op program aims at providing experiential learning for students. This program exposes students to World Vision's international developmental models as well as their approaches to solving some of the world's most difficult challenges in WASH, maternal and child health, education, food security, and economic development. This co-op experience will facilitate opportunities for students to apply lessons from academic training and gain practical experience in international development.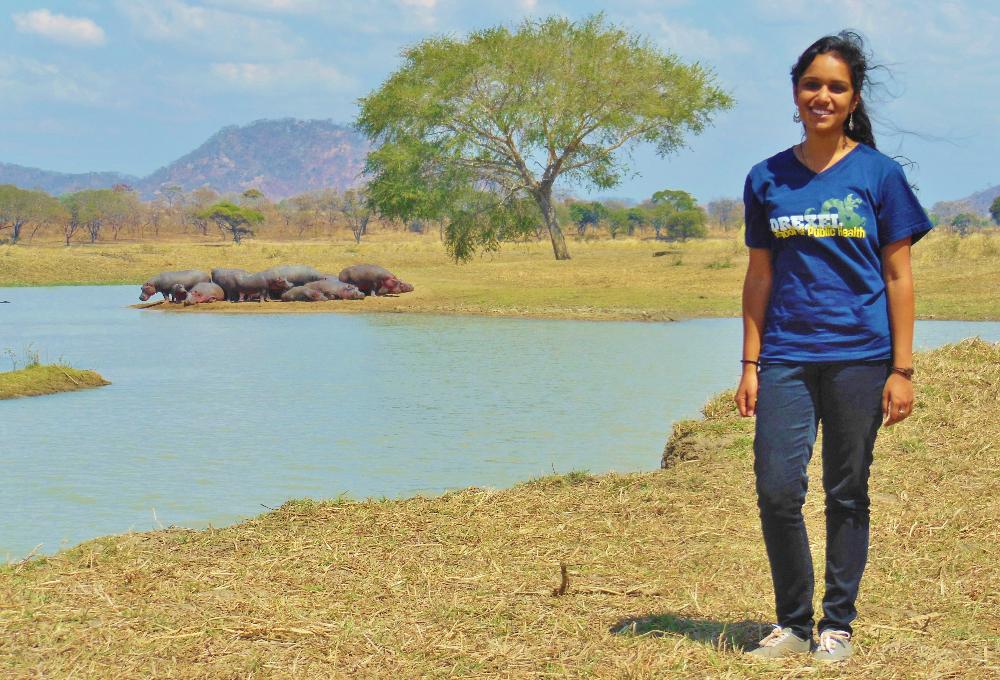 ---
Job Description and Required Skills
Job Title: Dornsife Global Development Scholar

Job Description:
Co-ops are based upon a mentorship model that allows students of most majors and educational levels to work on international development issues related to WASH including: health education, change management, social marketing, community engagement, monitoring and evaluation, economic development, and a host of other focuses to promote and improve health outcomes in Africa. World Vision International will provide project support throughout the experiment including pre-departure support, in-country housing arrangements, airport transportation, transfer to guest house, project orientation, and field-based experience within the community.
Required Job Skills: Personal initiative and self-motivation are key characteristics of a successful co-op, as well as flexibility, an open mind, and a desire to participate and learn. These attributes will be encouraged and supported throughout the program.
Number of Positions: 10
GPA Requirement: Minimum 2.5 GPA
Compensation:The Dornsife Global Development Scholars Program is a fully funded program that will provide co-op students with a scholarship to cover the following expenses:
Airfare to and from country
In-country project travel
In-country housing
Monthly food stipend
Emergency evacuation insurance
Communications expenses (local cell phone and occasional use of internet cafes)
Visa expenses (visitor's visa required)
Financial Award: Students will be considered for a financial award from the Steinbright Career Development Center once accepted and paperwork submitted.

Housing: Provided – see above.
Note: Students will present lessons learned and findings of any research conducted at the end of the program through a post-exit presentation or workshop. As this opportunity is a prestigious scholarship opportunity, selected co-op students are required to participate in programming before the actual co-op cycle begins.
---
Resources:
http://www.wvi.org/