Please read!
Congratulations on your decision to pursue an international co-op! The process involves two steps and both must be completed by the application deadline indicated below (App Deadline) but not necessarily in this order. You must apply to the position and a mandatory meeting with an international team member is required. This meeting can be scheduled by calling 215-895-2185.
For any questions, please contact the international team at: Internationalcoop@drexel.edu
Beijing, China
(Outgoing Program)
Program Terms:
Fall/Winter,
Spring/Summer

Restrictions:
Drexel undergraduate students enrolled in a co-op program
Dates / Deadlines:

---
Academic Year below always refers to the start of each academic year. Fall is the first term in an academic year and it always starts in September of every year. Please refer to the start and end date listed below for appropriate application term. If you do not see the date range applicable to you, please contact the International Co-op Team. Click here for more co-op terms details.
| Term | Academic Year | App Deadline | Decision Date | Start Date | End Date |
| --- | --- | --- | --- | --- | --- |
| Spring/Summer | 2017 | 10/20/2017 | 10/20/2017 | TBA | TBA |
Min. GPA Requirement:
2.8
Number of Positions:
1
Eligible Major(s):
Business Administration, Business and Engineering, Communication, General Business, International Business, Marketing
Touchdown!
Program Description: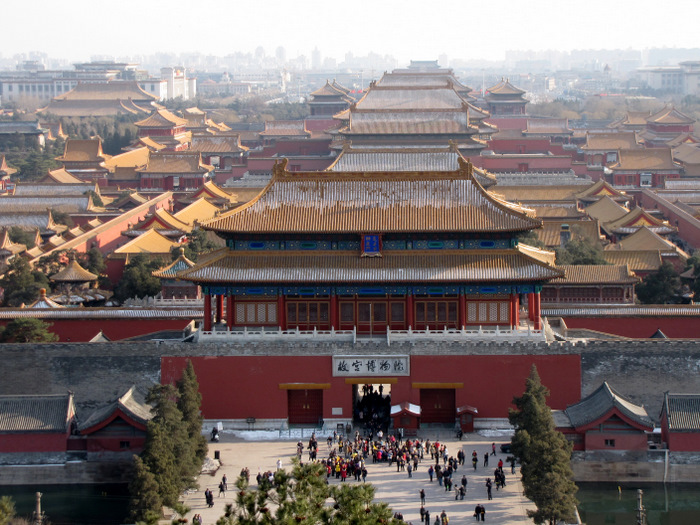 Tuoda Education (Touchdown!) is an 8 year-old Beijing-based boutique consulting firm that specializes in career coaching, education consulting, and job placement for Chinese students. We help clients determine their career aspirations, attend graduate business programs at leading US, Canadian, and UK universities, and find jobs after graduation. Our continued success depends on having an awesome team, so we are always looking for the next great addition!
We look for people who have the sense of commitment and responsibility. Our clients rely on us to guide them in what could be a life-changing experience. We have a genuine interest in our clients' needs and are committed to helping them achieve the all that they are capable of by going the extra mile.
We employ a down-to-earth approach. We position ourselves as third-party independent consultancy that provides the most unbiased and accurate information to our clients. We represent ourselves honestly and are dedicated to fulfilling our clients' expectations. We win our clients' trust and respect by holding ourselves accountable in all that we do.
We promote ongoing learning and continuous improvement. At Touchdown!, we serve highly talented individuals who aspire to enter world-class universities and become industry leaders in their future careers. In working with our clients, you will continually expand your understanding of different industries that are ever-changing in nature, as well as discover your own interests in different areas. You will not only be challenged intellectually, but also be given the opportunity to reflect on your own development and learn proactively.
We are supportive and strongly believe in the value of teamwork. Here, we are against hierarchy and company politics. From your first day at Touchdown!, you know that you are surrounded by teammates who want you to succeed. We carefully listen to your ideas and encourage you to make a positive impact on the team at the every level.
We work hard, but play harder. As an entrepreneurial company, we not only provide the highest quality service to our clients, but also strive to create the best possible work-life balance for our team. We provide an open and relaxed office environment.
---
Job Description and Required Skills
Job Title:
Marketing/Social Media Specialist Co-op
Job Description:
Be involved in and take responsibility for projects related to marketing, branding, and social media campaigns aimed at Chinese college and graduate students studying in China and U.S.
Create and maintain social media feeds for WeChat and company website.
Research, organize and host weekly events for clients and potential leads.
Coordinate weekly career and admissions webinars.
Work directly with members of marketing department, participate in marketing department meetings, and contribute during marketing strategy sessions.
Some clients include: Yale, Harvard, and Washington University.
Requirements:
Strong organizational and coordinating skills, leadership experience in student organizations is a plus
Strong communication and problem solving skills
Strong interest in social media marketing, familiarity with tools such as WeChat (messaging app) is preferred
Excellent Chinese writing skills is preferred
Creative mindset
Number of Positions: 3
Language requirement: Intermediate level or fluency in Chinese is required
GPA Requirement: Minimum 2.8 GPA
Hours Per Week: Full time
Compensation: 100 RMBs/day (about $16/day)
Financial Award: Eligible students will be considered for a financial award from Steinbright Career Development Center. U.S. Citizens are eligible for $10,000 in funding from the Freeman Foundation and Steinbright.
Housing: Company will assist students in finding suitable housing arrangements
Visa Requirement: May be required - please speak with an International Team member
---
Resources:
www.touchdown.org.cn