Please read!
Congratulations on your decision to pursue an international co-op! The process involves two steps and both must be completed by the application deadline indicated below (App Deadline) but not necessarily in this order. You must apply to the position and a mandatory meeting with an international team member is required. This meeting can be scheduled by calling 215-895-2185.
For any questions, please contact the international team at: Internationalcoop@drexel.edu
LP Amina - Engineering/Product Development Co-op
Beijing, China
(Outgoing Program)
Program Terms:
Restrictions:
Drexel undergraduate students enrolled in a co-op program
Dates / Deadlines:

---
Academic Year below always refers to the start of each academic year. Fall is the first term in an academic year and it always starts in September of every year. Please refer to the start and end date listed below for appropriate application term. If you do not see the date range applicable to you, please contact the International Co-op Team. Click here for more co-op terms details.
There are currently no active application cycles for this program.
Min. GPA Requirement:
3.0
Number of Positions:
1
Eligible Major(s):
Chemical Engineering, Civil Engineering, Electrical Engineering, Mechanical Engineering
LP Amina
Program Description: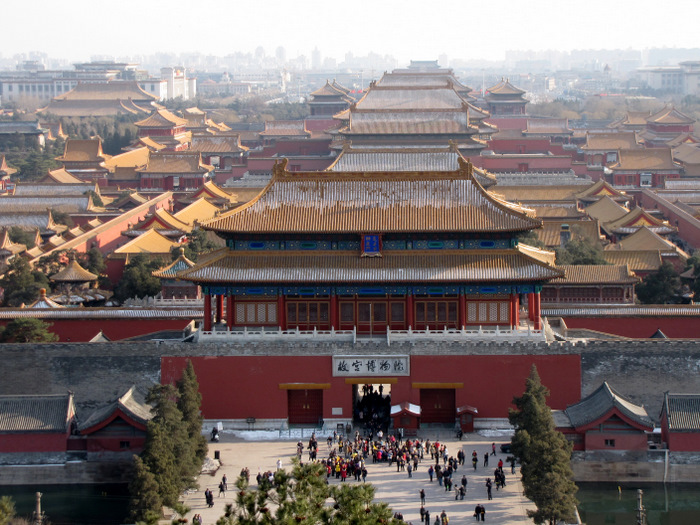 LP Amina is a multinational environmental engineering company with research and development activities in the US, Europe, and Asia. The company has over 100 full time employees and a network of over 2,000 technicians working in diverse locations around the globe. LP Amina strives to be the most innovative environmental solution provider to the energy industry and to create a sustainable, low cost energy future. We specialize in delivering complete solutions for power plants, and in addition to our established technologies, we are active in R&D leveraging facilities across the world. Our mission is to deliver the most advanced environmental technology and solutions to support the sustainable use of coal resources for power, chemistry, and other applications. If you are about to begin your engineering career and are looking for the best place to apply your talent and realize your ambitions, look no further than LP Amina. A co-op with LP Amina is an excellent opportunity for you to learn about the energy industry, our company, and gain experience valued in the market globally. From the day you begin, you will be treated as a part of the team and will be expected to assume significant responsibility with assistance provided by LP Amina and its team professionals guiding your personal and professional development.
---
Job Description and Required Skills
Job Title: Engineering/Product Development Co-op – Beijing, China
Job Description: As an Engineering/Product Development co-op, you will be involved in multiple projects with responsibility for designing one or multiple components while working with the designated project team to draft drawings and visit customer sites to take measurements as required. Additional tasks may include performing thermal calculations, helping draft technical proposals, conducting small scale experiments and building prototypes, and working on improved processes or procedures for the Product Development or Engineering team. Additionally, we need people to assume a creative approach to help rapidly design and prototype ideas in Product Development.
Learn in detail about low NOx (LNB) burner retrofits and the market for low NOx technology in China.
Use AutoCAD and SolidWorks to draw process and instrument diagrams (P&ID) and mechanical and structural hardware for low NOx projects.
Help write low NOx burner proposals and standardize the proposal template.
Learn in detail about selective non-catalytic reduction (SNCR) and selective catalytic reduction (SCR) ammonia system layouts.
Calculate thermal and mechanical performance using Excel and visit the field at least once and explore thermal power plants.
Required Job Skills:
Background or experience in one or more of the following: mechanical engineering, civil/structural engineering, electrical /controls engineering, process engineering, thermal engineering.
Familiarity with AutoCAD, SolidWorks, Ansys, and/or computational fluid dynamics (CFD).
Dedication to meet internal needs of a fast-moving, rapidly growing, start-up company.
Intellectual curiosity about emerging technologies.
Entrepreneurial, enthusiastic, proactive, and collaborative approach to work, especially in a global setting.
High degree of organization and attention to detail; ability to juggle multiple tasks.
Strong analytical skill, both qualitative and quantitative.
A strong record of academic achievement.
Number of Positions: 1
GPA Requirement: Minimum 3.0 GPA
Language Requirement: English, Mandarin Chinese is a plus but not required
Compensation: $1100 per month and reimbursed roundtrip flight
Financial Award: Eligible students will be considered for a financial award from the Steinbright Career Development Center. U.S. Citizens are eligible for $10,000 in funding from the Freeman Foundation and Steinbright.
Housing: Assistance with housing search, cost not covered
Visa Requirement: Visa may be required – Steinbright will provide information on acquiring a visa.
---
Resources:
http://www.lpamina.com/en