Please read!
Congratulations on your decision to pursue an international co-op! This is a two part application process. By clicking "Apply Now" you will create an International Co-op Application which will be reviewed by an International Co-op team member. If your application meets the preliminary requirements, you will be prompted to schedule a consultation meeting. After this consultation meeting is complete, if your application is approved, you will begin Part 2 of the application process where you will be able to apply to specific programs.
LP Amina: R&D Co-op: Cleaner Combustion Processes (Electrical Engineer I&C)
Program Terms:
Fall/Winter,
Spring/Summer

Restrictions:
Drexel undergraduate students enrolled in a co-op program
Dates / Deadlines:

---
Academic Year below always refers to the start of each academic year. Fall is the first term in an academic year and it always starts in September of every year. Please refer to the start and end date listed below for appropriate application term. If you do not see the date range applicable to you, please contact the International Co-op Team. Click here for more co-op terms details.
Term

Academic Year

App Deadline

Decision Date

Start Date

End Date

Fall/Winter

2014

10/31/2014**

Rolling Admission

TBA

TBA


** Applicants will be notified of acceptance into this program and will be required to complete additional materials to register the co-op placement.
Min. GPA Requirement:
3.0
Number of Positions:
2
Eligible Major(s):
Civil Engineering, Electrical Engineering, Mechanical Engineering
LP Amina
Program Description: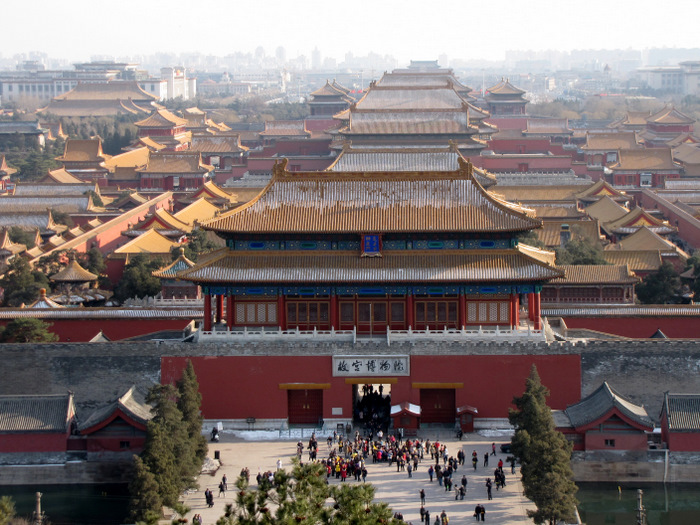 LP Amina is a multinational environmental engineering company with research and development activities in the US, Europe, and Asia. The company has over 100 full time employees and a network of over 2,000 technicians working in diverse locations around the globe. LP Amina strives to be the most innovative environmental solution provider to the energy industry and to create a sustainable, low cost energy future. We specialize in delivering complete solutions for power plants, and in addition to our established technologies, we are active in R&D leveraging facilities across the world. Our mission is to deliver the most advanced environmental technology and solutions to support the sustainable use of coal resources for power, chemistry, and other applications. If you are about to begin your engineering career and are looking for the best place to apply your talent and realize your ambitions, look no further than LP Amina. A co-op with LP Amina is an excellent opportunity for you to learn about the energy industry, our company, and gain experience valued in the market globally. From the day you begin, you will be treated as a part of the team and will be expected to assume significant responsibility with assistance provided by LP Amina and its team professionals guiding your personal and professional development.
---
Job Description and Required Skills
Job Title: R&D Co-op: Cleaner Combustion Processes (Electrical Engineer I&C) – Beijing, China
Job Description: LP Amina is now expanding into a number of strategic technologies in the energy and environmental fields. In one area experimental and theoretical research is being conducted for characterizing and improving advanced pneumatic conveying systems. And in another program we are developing new and innovative high-temperature combustion processes. The technologies that we are developing have their roots in high temperature reaction kinetics and turbulent fluid flow and have direct industrial applications in improving energy efficiencies and the mechanical integrity of large-scale industrial processes. This scientific work serves as the bedrock for deploying new technologies that power our innovation. Co-ops will spend time conducting state-of-the-art experimental work to test the accuracy of corresponding CFD flow simulations. As we strengthen and grow our coverage of innovation and emerging technology opportunities in China, we require individuals to think, research, and contribute to new technologies that will impact business and society.
Work with a team of other scientists and engineers to develop and test new automated temperature and flow control schemes
Follow-up experimental data gathering to assess performance of controls
Hands-on fabrication experience and tuning is a plus
Produce written reports, including creative visual depictions of data and ideas
Manage deliverables and interactions
Required Job Skills:
Background or experience in one or more of the following: electrical engineering, chemical engineering, civil engineering
Familiarity and experience conducting experimental test work
Ability to write clearly and incisively about technical topics
Superior listening and critical thinking skills, and ability to speak articulately and think on your feet.
Dedication to meet internal needs of a fast-moving, rapidly growing, start-up company.
Intellectual curiosity about emerging technologies.
Entrepreneurial, enthusiastic, proactive, and collaborative approach to work, especially in a global setting.
High degree of organization and attention to detail; ability to juggle multiple tasks.
Strong analytical skill, both qualitative and quantitative and a history of academic achievement
Number of Positions: 1-2
GPA Requirement: Minimum 3.0 GPA
Language Requirement: English, Mandarin Chinese is a plus but not required
Compensation: 225 RMB daily stipend for housing ($190.00 per week). Reimbursed roundtrip flight.
Financial Award: Students may be eligible for a financial award from Steinbright of up to $6,000
Housing: Assistance with housing search, cost not covered
Visa Requirement: Business (F) visa is required
---
Resources:
http://www.lpamina.com/en