Please read!
Congratulations on your decision to pursue an international co-op! The process involves two steps and both must be completed by the application deadline indicated below (App Deadline) but not necessarily in this order. You must apply to the position and a mandatory meeting with an international team member is required. This meeting can be scheduled by calling 215-895-2185.
For any questions, please contact the international team at: Internationalcoop@drexel.edu
The Vidalakis Family Cretan Scholars Program
Heraklion, Greece
(Outgoing Program)
Program Terms:
Fall/Winter,
Spring,
Spring/Summer,
Summer,
Winter

Restrictions:
Drexel undergraduate students enrolled in a co-op program
Dates / Deadlines:

---
Academic Year below always refers to the start of each academic year. Fall is the first term in an academic year and it always starts in September of every year. Please refer to the start and end date listed below for appropriate application term. If you do not see the date range applicable to you, please contact the International Co-op Team. Click here for more co-op terms details.
| Term | Academic Year | App Deadline | Decision Date | Start Date | End Date |
| --- | --- | --- | --- | --- | --- |
| Summer | 2017 | 02/09/2018 | 02/09/2018 | TBA | TBA |
Min. GPA Requirement:
2.5
Number of Positions:
4
Eligible Major(s):
Accounting, Anthropology, Biological Sciences, Business and Engineering, Chemistry, Communication, Computer Science, Economics, Electrical Engineering, Engineering Technology, English, Entrepreneurship, Environmental Engineering, Environmental Science, Environmental Studies, Finance, General Business, History, Information Systems, Information Technology, International Area Studies, International Business, Management Information Systems, Marketing, Mechanical Engineering, Operations and Supply Chain Management, Philosophy, Psychology
The Vidalakis Family Cretan Scholars Program
Program Description: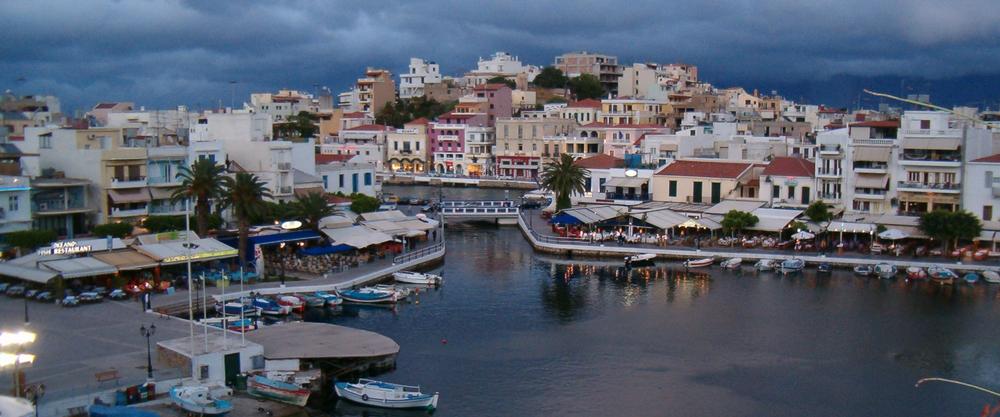 The program was established by Nicholas and Nancy Vidalakis, who are of Cretan decent, to create a dynamic partnership between Crete, Greece and the United States, and to allow Hellenic ideals- the foundation of Western Civilization and particularly American society- to further flourish. To meet some of the program requirements, Drexel has partnered with the Technological Educational Institute of Crete (TEI), which is located in the city of Heraklion. Through this collaboration students receive job placement assistance as well as in-country support. Students also have the opportunity to partake in a variety of cultural excursions and meet other exchange students from around Europe, such as from the Erasmus program. Over 50 students have participated in the program from various majors including, but not limited to, business, communication, hospitality, international area studies, and psychology.
---
Job Description and Required Skills
Job Title: Co-op on the Greek Island of Crete
Job Description: : Job placement will be determined upon acceptance into the program taking into account the student's major, qualifications and overall career interests. Employers include but are not limited to a refugee center, a major travel agency, a beach resort, a spa and resort hotel, and various university departments and offices.
Required Job Skills: Responsibility, maturity, adaptability and a willingness to learn a new culture
Number of Positions: 5
GPA Requirement: 3.0 or higher is preferred
Language Requirements: Students are required to complete a Greek language and Greek culture course. Students who have not taken these courses at Drexel University will be required to take them at the Technological Educational Institute (TEI) of Crete (free of charge).
Compensation: Unpaid
Financial Award: $5000 - $8,000 dependent on term length + visa costs reimbursed up to $250
Housing: Students typically choose to stay in a hotel for the first week to become familiar with the city of Heraklion and their employer's location prior to securing their long term housing. Many students secure housing by connecting with the Erasmus Student Network at the Technological Educational Institute of Crete (TEI). For additional information on how to connect with the Erasmus students, please visit http://teicrete.esngreece.gr/. Once accepted, students will be required to complete a pre-departure orientation where recommendations from previous scholars will be shared and a guide book with additional resources will be provided. On average, housing costs around 350-400 Euros per month (depending on the number of roommates). Some resources which may be helpful are listed below.
Visa Requirement: Once accepted into the program students will complete an orientation where the details of obtaining a visa will be outlined. Questions regarding a visa may be directed to the Consulate General of Greece in New York at 212-988-5500 ext. 315 or visit: http://www.mfa.gr//en/visas/
---
Resources:
U.S. Department of State
http://travel.state.gov
Living in Crete
http://www.livingincrete.net
Accepted students will receive additional resources.