Please read!
Congratulations on your decision to pursue an international co-op! The process involves two steps and both must be completed by the application deadline indicated below (App Deadline) but not necessarily in this order. You must apply to the position and a mandatory meeting with an international team member is required. This meeting can be scheduled by calling 215-895-2185.
For any questions, please contact the international team at: Internationalcoop@drexel.edu
Instituto Scientifico Eugenio Medea – Research Assistant
Bosisio Parini, Italy
(Outgoing Program)
Program Terms:
Fall/Winter

Restrictions:
Drexel undergraduate students enrolled in a co-op program
Dates / Deadlines:

---
Academic Year below always refers to the start of each academic year. Fall is the first term in an academic year and it always starts in September of every year. Please refer to the start and end date listed below for appropriate application term. If you do not see the date range applicable to you, please contact the International Co-op Team. Click here for more co-op terms details.
There are currently no active application cycles for this program.
Number of Positions:
1
Eligible Major(s):
Biomedical Engineering, Mechanical Engineering
Language Requirements:
Italian
Instituto Scientifico Eugenio Medea
Program Description: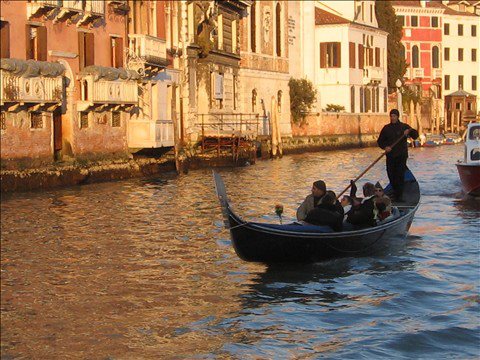 Eugenio Medea is a Scientific Institute for Research, Hospitalization and Health Care founded by Association La Nostra Famiglia in Bosisio Parini (Lecco) in 1985. To date Eugenio Medea is the only scientific institute in Italy recognized for research and rehabilitation in childhood and adolescence. The institute boasts: the largest number of child and adolescent patients in Italy; a network of rehabilitation centers as a unique and privileged observatory for child and adolescent disabilities; and a large, multi-specialty group practice, offering both primary and specialized care, from genetics to social aspects of rehabilitation.
---
Job Description and Required Skills
Job Title: Research Assistant
Job Description: In recent years, some wearable devices for motor and functional rehabilitation have been developed at the Bioengineering Laboratory. The final goal of these wearable devices is to provide new tools for self-monitoring and to quantitatively assess the movement ability, extending the rehabilitation approach from hospital to patient's environment. One of these devices is the prototype of an insole equipped with sensors aiming at measuring the load distribution on the foot sole during different daily/life activities, such as walking, running and standing and, especially when walking, at identifying the different phases of gait. Four sensors are placed on reference points corresponding to the following anatomical sites: under the first distal phalange, under the first metatarsal bone, under the fifth metatarsal bone, and under the center of the calcaneus bone. Data are recorded and stored on a Secure Digital Memory card that is placed in a small box connected with the insole. This memory card can be easily removed to transfer data to a computer and to perform further elaboration. The device is easy to wear and can be inserted in regular shoes; it does not require any calibration procedure or anatomical or medical expertise; it has a long battery lifetime; and it does not require any link with additional devices to store acquired data. The device has been initially tested on a small group of healthy adults who wore the insole for one hour during their regular activity. The preliminary results showed a good capacity of the insole in the identification of different movement and in the definition of the different phases of gait pattern. The next step is to test the device first on a group of healthy children and then on a group of children with gait pathologies.
The goal of this position is to realize the insoles according to different shoe sizes, test the device and analyze the data on a group of healthy children, test the device and analyze the data on a group of children with gait disorders and identify specific parameters for the comparison between healthy and impaired children.
Required Job Skills: Biomechanical competencies, statistical analysis expertise, MATLAB expertise
Number of Positions: 1
GPA Requirement: Minimum 2.5 GPA
Language Requirements: Students are expected to study the language prior to departure and/or upon arrival in country.
Compensation: Between $300.00 and $500.00 per month depending on experience.
Financial Award: Students will be considered and eligible for a financial award from Steinbright Career Development Center once accepted and paperwork submitted.
Housing: The Institute will assist in identifying housing.
Visa Requirement: Contact the Italian consulate in Philadelphia: http://www.consfiladelfia.esteri.it/Consolato_Filadelfia/Menu/I_Servizi/Per_chi_si_reca_in_italia/
---
Resources:
http://www.transitionsabroad.com/listings/living/living_abroad/living_in_italy.shtml
http://www.globalroadwarrior.com/index.asp
http://www.state.gov/p/eur/ci/it/